I know the salty tears you have wept have failed to do anything of value. However I would like to offer you a chance to really make a difference in this world.
Setting yourself on fire is the only way to show society how srs you are about this. I am offering a course in how to do the job properly.
For only $49.95 I will teach you how to protest effectively and successfully.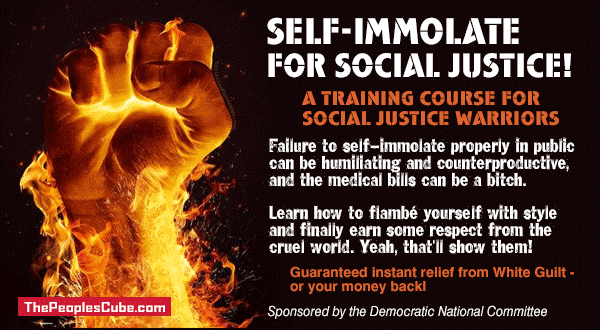 Praise Kek and teach us all a valuable lesson in social justice for the oppressed POC.
Edited by Flaco Jimenez, 20 January 2017 - 01:48 PM.