Dear Citizens,

Fed up about all those old players parading their huge strength? Disappointed to see your Battle Hero medal go up in smoke because your hits cannot match others? Angry for not being able to fight back? Well, today the joke is on them.

For April Fool's Day (Day 3,420), you can switch strength with another Citizen for two hours and then go to town with it!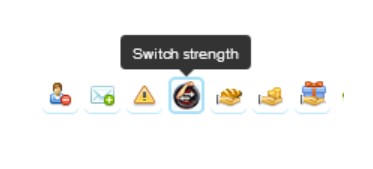 To do this, just go on a someone's profile and select "Switch Strength." If they will accept it, the strength will be switched for the next two hours. We hope that strong Citizens will also have fun reliving the days of the past, or play Grinch and rent their precious strength.

The 2 hours are counted from the moment the request is sent and April Fool's strength is not taken into account for setting a Division Max Hit.

In order to celebrate this day properly, Plato is increasing temporarily the value of the True Patriot medal. With each medal earned you will get 20 bazookas instead of the 1000 currency. That's around 60% more!